Exploring a new medium .... Collage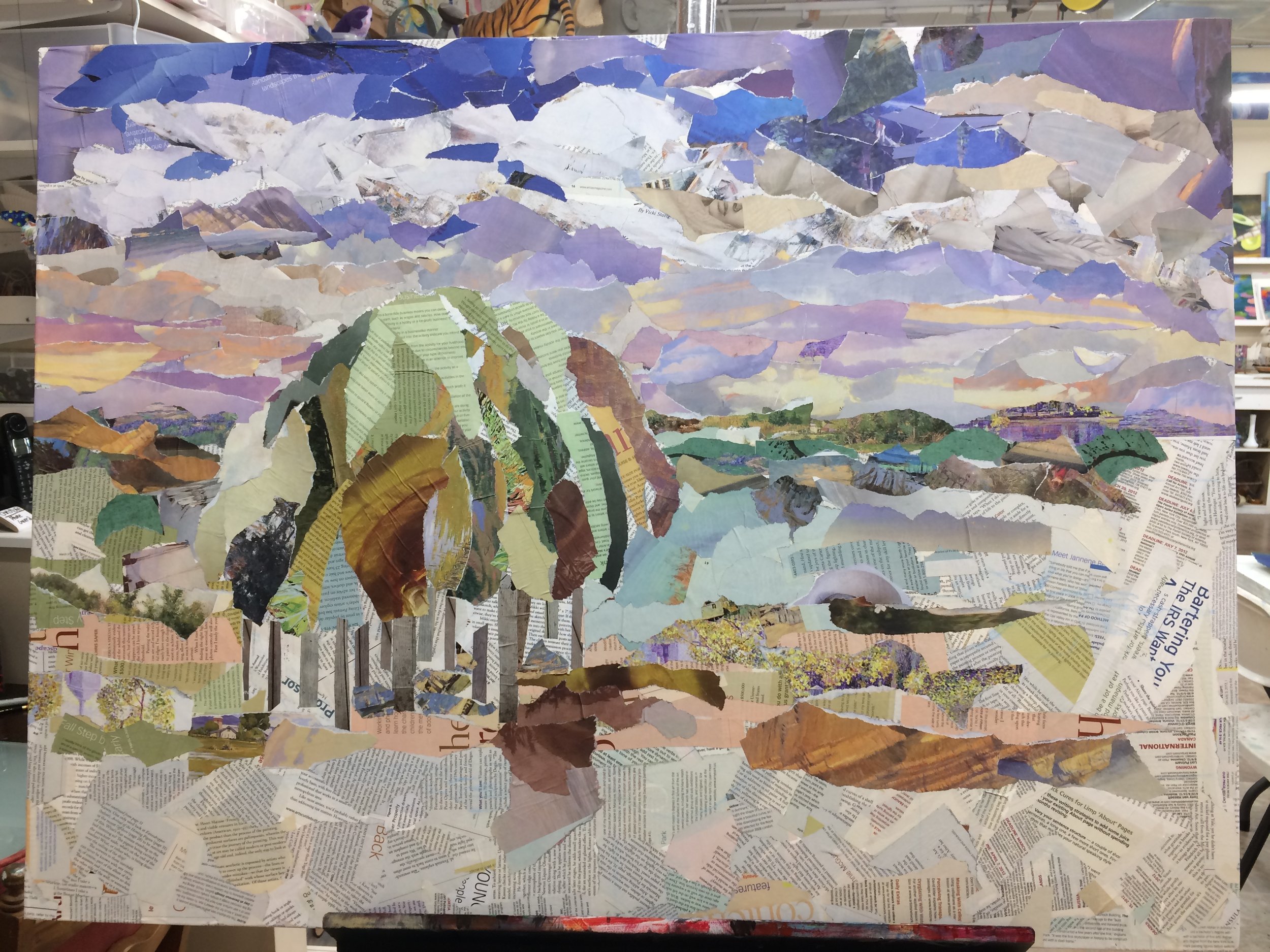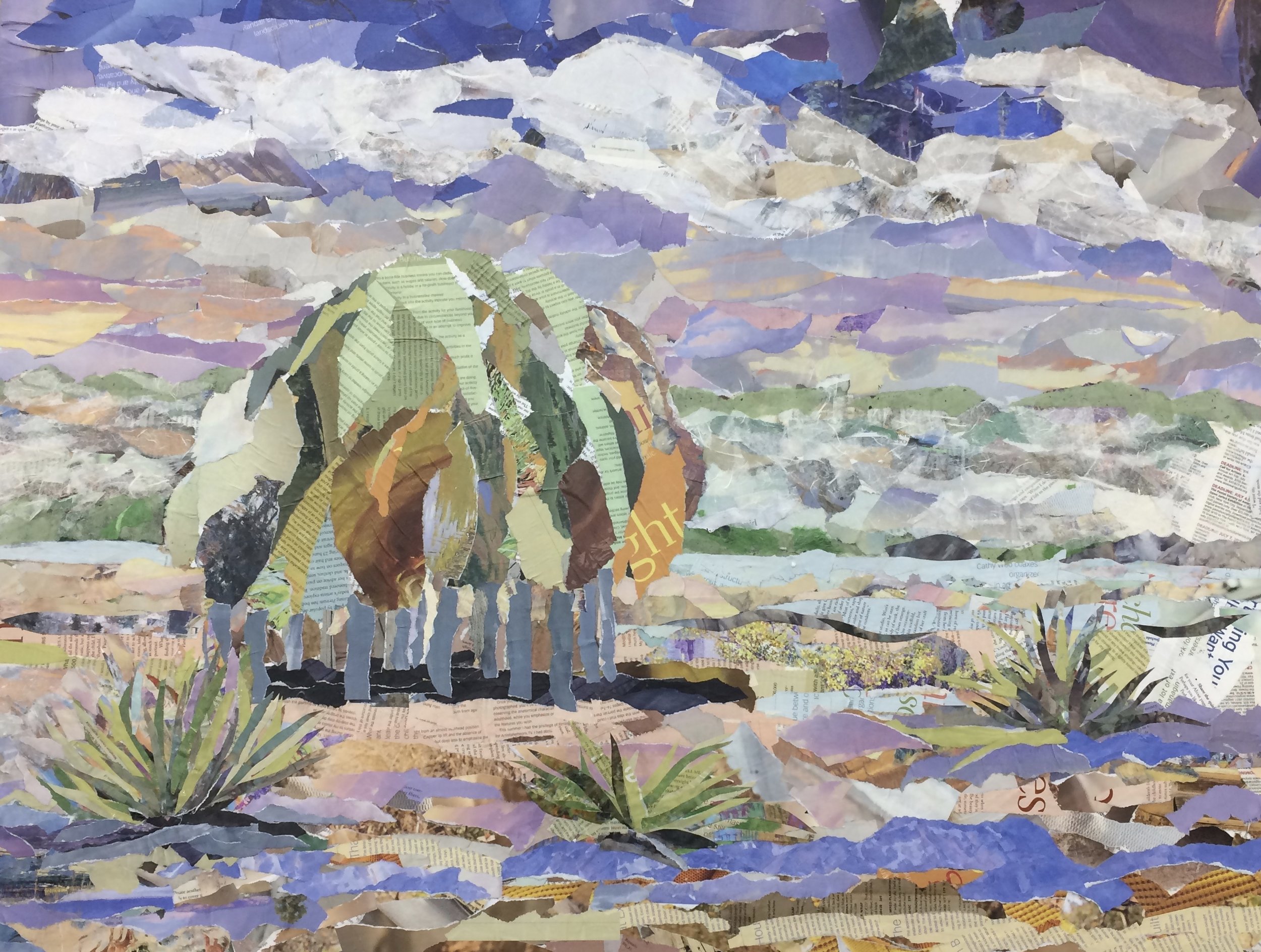 Another new medium for me, and I am in love with the process… I have been using old Artist Magazines as the colors available in its pages seem to be just what I have been looking for. No matter what type of medium an artist is working in, the same principles apply: composition; interesting shapes; color- warm and cool, bright & dull, light against dark; Remembering to start with the big shapes then work into smaller shapes, then shapes inside of shapes, so as to not get all caught up in the detail before the overall piece is worked out.
In the gallery below you will see a series of photos taken during the process of my recently completed " Salt Marsh Haystack" 30" x 40" paper on stretched canvas.